Uganda gay gospel singer Julie Mutesasira, ex-wife to city pastor Steven Mutesasira last Friday reunited with her children in Canada.
For about four years, Esther, Elizabeth and Ezekiel had endured their parents' broken marriage and not set an eye on their mama ever since she divorced their dad thereby running away to Canada, where she allegedly got married to a fellow woman.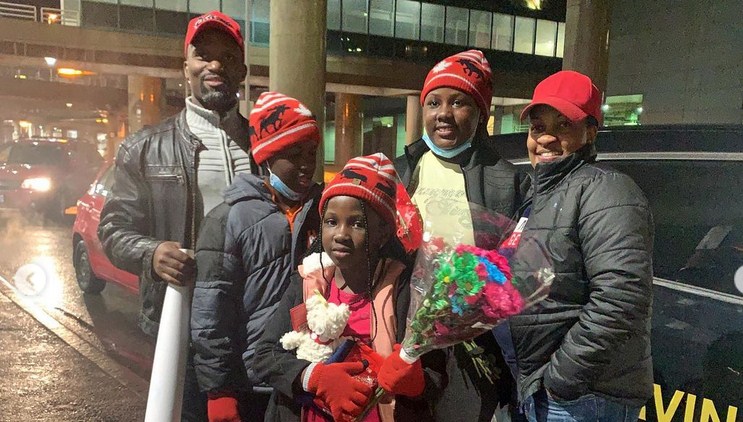 Despite being skies away from each other, the 'Nkulembera' singer still had that belief of seeing her children once again so as to share the sweet bondage as a biological family.
Tears of joy and happiness were finally spotted last Friday as Julie reunited with her family who jetted into Canada for a music show fully paid by the Dominion Churches International.
Through her socials, Julie applauded the Almighty for not letting her down even during her trying moments as she rubbed shoulders with family.
Leave your comment bellow